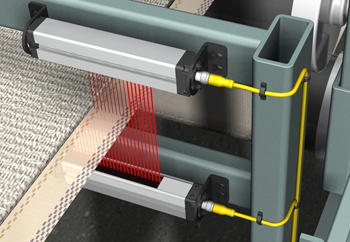 Photon Controls India Pvt. Ltd.
Established in the year 1992, we, "Photon Controls India Private Limited", have successfully placed ourselves amidst the leading manufacturers and suppliers of a Wide range of Industrial Automation Sensors & Products. Our products are widely used in non contact sensing, switching & controlling several automatic processes, safety & security applications, and to improve product quality and production.
We have well- equipped facilities for Research & development for offering products in par with international standards. We are able to cope up with the ever-growing demands of the clients. Our professionals judiciously utilize all the resources and amenities for manufacturing world class quality products, which are as per the defined industry standard, PHOTON CONTROLS INDIA PVT LTD has become an industry leader in India thru its Reliable and Swift support to its customers. Through its complete line of Sensor solution such as, Photo Electric and industrial inductive sensors, and other sensor solution we are able to serve the industry exceptional with results every time.
Training and development
our expertise From automotive, to food industry , we provide with Highly reliable and excellent economical sensor solutions with the highest quality and precision you demand . WE have a dedicated team for product design and manufacturing in order to meet the industrial standards. Thru the dealer network nationwide photon controls IND... Provides you with local service and support with factory trained technicians who as per your need
High Relability
Our participation in various exhibitions held nationwide enables our customers can feel or test function of products like